The iPhone 16 Pro will feature under-display Face ID technology to provide more usable display area, according to The Elec.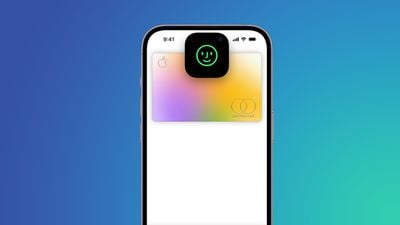 The Korean-language report explains that Apple will move the components required for ‌Face ID‌ authentication directly under the ‌iPhone‌'s display in 2024. When not in use, the TrueDepth camera for ‌Face ID‌ will not be visible under the display, which will appear seamlessly contiguous with the surrounding screen area.
The report clarified that the hole in the display for the front-facing camera will remain on the ‌iPhone‌ 16 Pro, but the overall display area and sense of immersion will be improved. It added that the display cutouts will remain the same from the iPhone 14 Pro to the iPhone 15 Pro later this year since the under-display technology is not yet ready.
It also corroborated rumors that all four models in the ‌iPhone 15‌ lineup will offer the Dynamic Island, expanding the feature from the ‌iPhone 14 Pro‌ and ‌iPhone 14 Pro‌ Max to the two standard models later in 2023.
Further in the future, the report added that once Apple has implemented under-display ‌Face ID‌ technology, it will move to adopt an underpanel camera (UPC), thereby eliminating all of the display cutouts currently present on the ‌iPhone‌.
This aligns with the roadmap set out by display analyst Ross Young in May 2022. He outlined a cycle where Apple will alternate between the Pro and the non-Pro models each year when introducing revised display cutouts or new under-display technology:
Based on the technical challenges remaining for under panel cameras to meet discerning brands quality requirements as well as panel manufacturers' cost requirements, I still believe this roadmap makes sense for the iPhone. pic.twitter.com/3ck5X3sVcL
— Ross Young (@DSCCRoss) May 10, 2022
The Pro models will be first to new display innovations of this kind, as first seen last year with the Dynamic Island on the ‌iPhone 14 Pro‌ and ‌iPhone 14 Pro‌ Max, while the iPhone 14 and ‌iPhone 14‌ Plus were left with the same "notch" as the iPhone 13. This also means that each configuration of display cutouts and underpanel technology will persist for a maximum of two generations on each ‌iPhone‌ before the device has total usable display area sometime around 2027.
Popular Stories